PHILOSOPHY OF RAH
" It is not the image you would see nor the song you would hear, but rather an image you see though you close your eyes and a song you hear though you shut your ears." ~Khalil Gibran
Recreating generic florals and Mughal motifs alone has never been a way of design for us. Our take on design and the process of design is more intuitive, with various elements, cultures and crafts meandering into one whole. As designers, we explore new dimensions of detailing on a daily basis and our very perception of drama in clothes continually evolves through the process. Our love for both travel as well as vintage textiles provides us with a wide array of inspiration to draw upon as we come across the cross-cultural migration of techniques and motifs. It is very interesting to see how every region leaves its stamp on the textiles and costumes, how one motif can have different meanings given the region and the culture, for example the Paisley can represent both a date sapling in Islamic iconography or a raw mango (keri) in Hindu traditions.
The last five years have been extremely intensive and gratifying for Rimple and Harpreet as they took the leap into the realm of Bollywood costume design with Sanjay Leela Bhansali's magnum opus Padmaavat.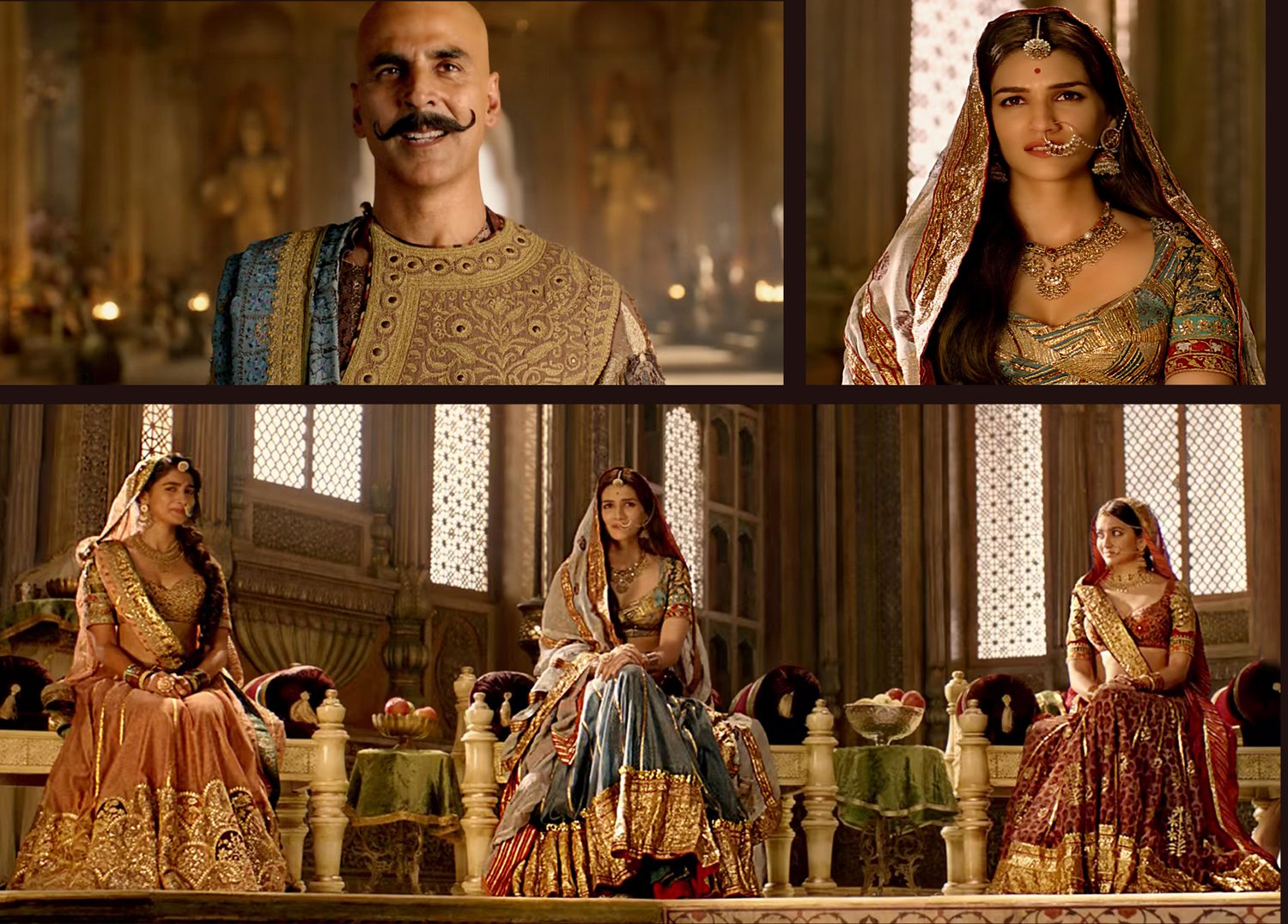 At times, it almost feels like our own wanderlust is satiated through our sartorial endeavors, as we use various crafts that have been mastered over centuries to their super-refined status at formal centers across India and mix them with gauche overlayers of rustic nomadic elements. Most of our creations have an almost collage-like quality when it comes to the intermixing of artworks, that are derived from vintage textiles archived in various museums the world over, flea market finds, old paintings and antique carpets, cinema and theater, curios and collectibles, architecture and sacred geometry.
Thoughts and afterthoughts get layered with a sense of nostalgia, reflecting various moods and fascinations of our muse. Our Collections are ingrained in a sense of pathos and melancholy, of longing and desire, of hope, freedom and rediscovery, of losing one's "own" to regain the "self" in the process. Rooted in this ethos, our creations are a marriage of the refined and the rustic, the rural and the urban, the tamed and the untamed- as seen through the eyes of The Eternal Wanderer. - Rimple & Harpreet