mannat sandhu
We had 6 events & in all I wanted to style Rimple & Harpreet Narula's outfit. I'll share how I styled them...also I'd like this to be mentioned that the bride wore all RAH outfits or something like that in the introduction only as I want the brand to notice as people don't wear just one designer for all their events. I myself am a designer so I really admire her work so wanted to style them accordingly.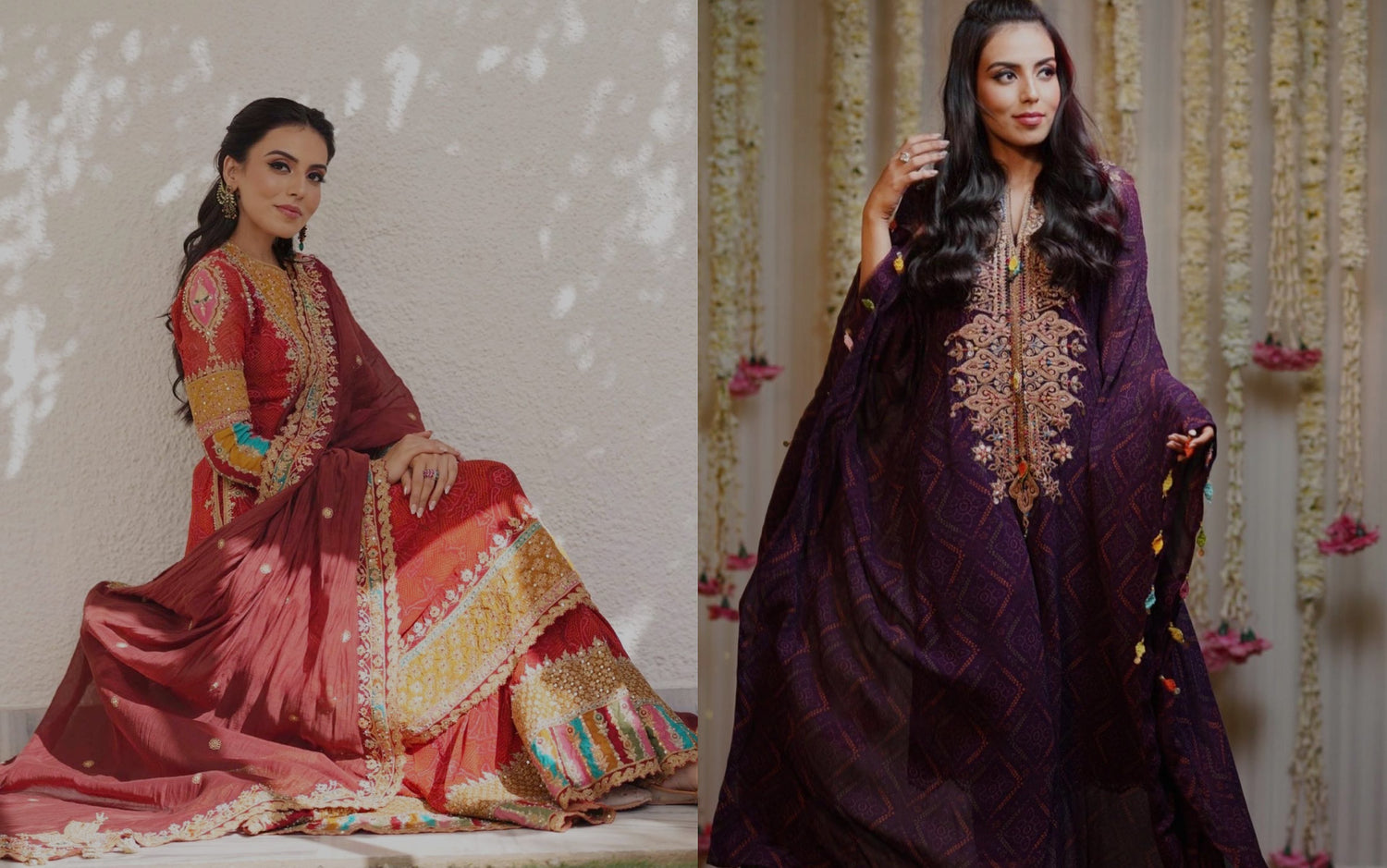 PATH
Mannat & Shahbeer's wedding started with a Path for which the former wore a red Rimple & Harpreet sharara suit with multi-color accents. To incorporate modish touch into my ethical look, I went for bouncy curls with braids.
DHOL NIGHT
For the Dhol Night, Mannat opted for a contemporary look that was different in style but reflected the traditional touches by carrying the handloom Bandhani print and handwork embroidery on the neck. I wanted to wear something light & breezy, and not the typical outfit as it has been done many times now," says the bride. "Kaftans are also very easy to style because the outfit itself makes you stand out and you don't have to worry much about other elements.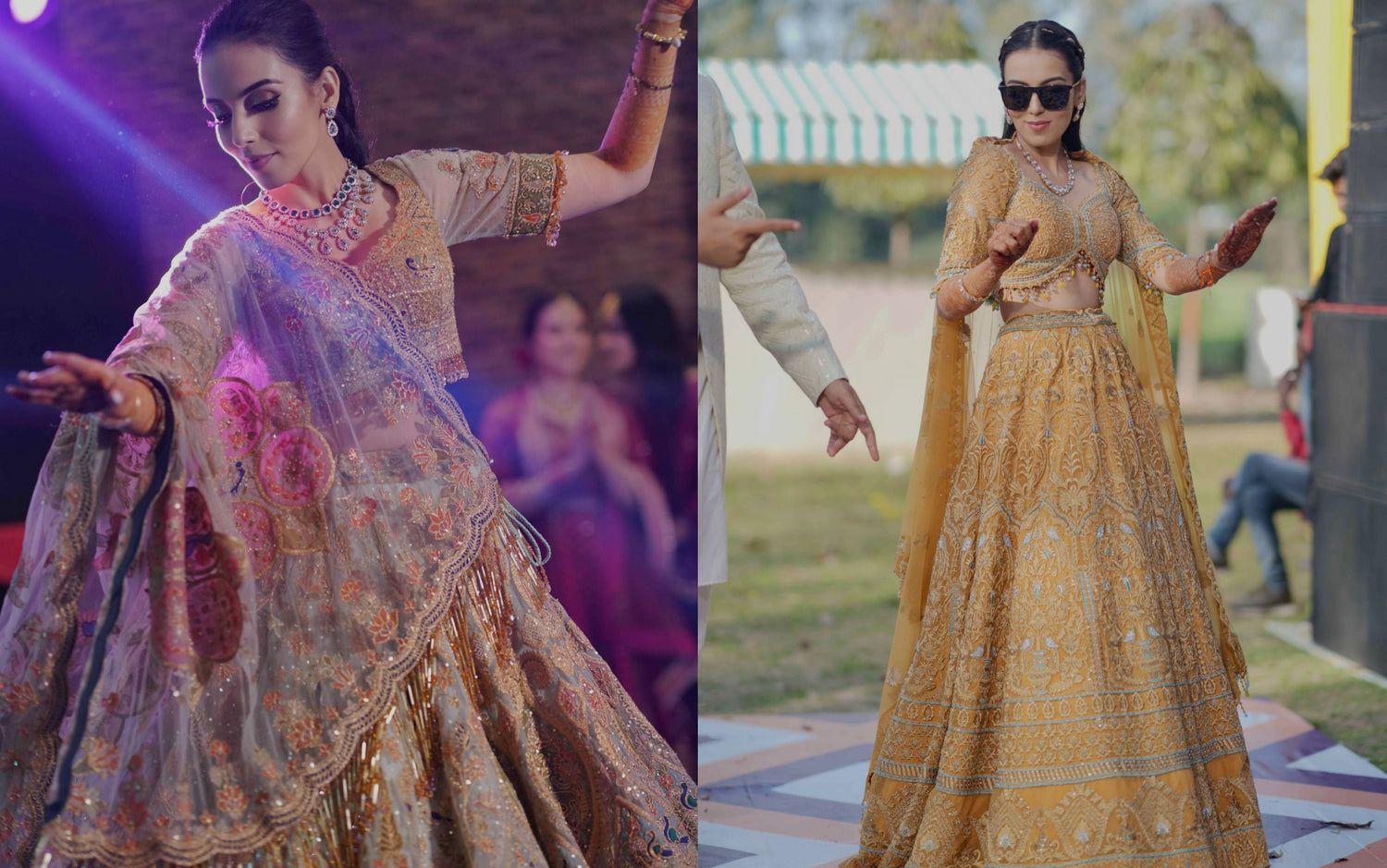 ENGAGEMENT
For the engagement party, Mannat wore a pastel blue lehenga set with elaborate accents in golden, orange, and green.
MEHENDI
For the mehendi ceremony, the outdoor lawn was bedecked in blooming florals, predominantly marigolds, followed by roses, chrysanthemums, and lilies. To complement the luxurious decor, the bride wore a yellow lehenga by Rimple & Harpreet.
WEDDING DAY
For the wedding day, Mannat wore a stunning RAH creation in pastel pink doused in their signature sequin work on the net.
" While brides these days prefer outfits from different designers for every different wedding function, Mannat stayed loyal to her signature style and chose outfits from Rimple & Harpreet Narula for all six wedding events. Like, literally! It has to be RAH for all the right reasons. The fabric, the colours, the unique designs, the cuts, the effortless embroidery with a modern twist, everything is impressive about RAH outfits! "
MANNAT SANDHU