BHOOL BHULAIYA 2
It was a pleasure designing costumes for the incomparable Tabu in Bhool Bhulaiyaa 2. Anjulika and Manjulika were two opposing forces and it was a delight to bring out the nuances of these diametric characters through our costumes.
As designers we explore new dimensions of detailing with every project, and at times our very perception of drama in clothes changes through the process. Each outfit needs to reflect the character's journey at that particular moment in the narrative. The clothes have to be in sync with the characters' moods, bring out underlying emotions as well the intricate nature of the characters, so the color palette, fabrics, surface ornamentation all have to be worked out accordingly.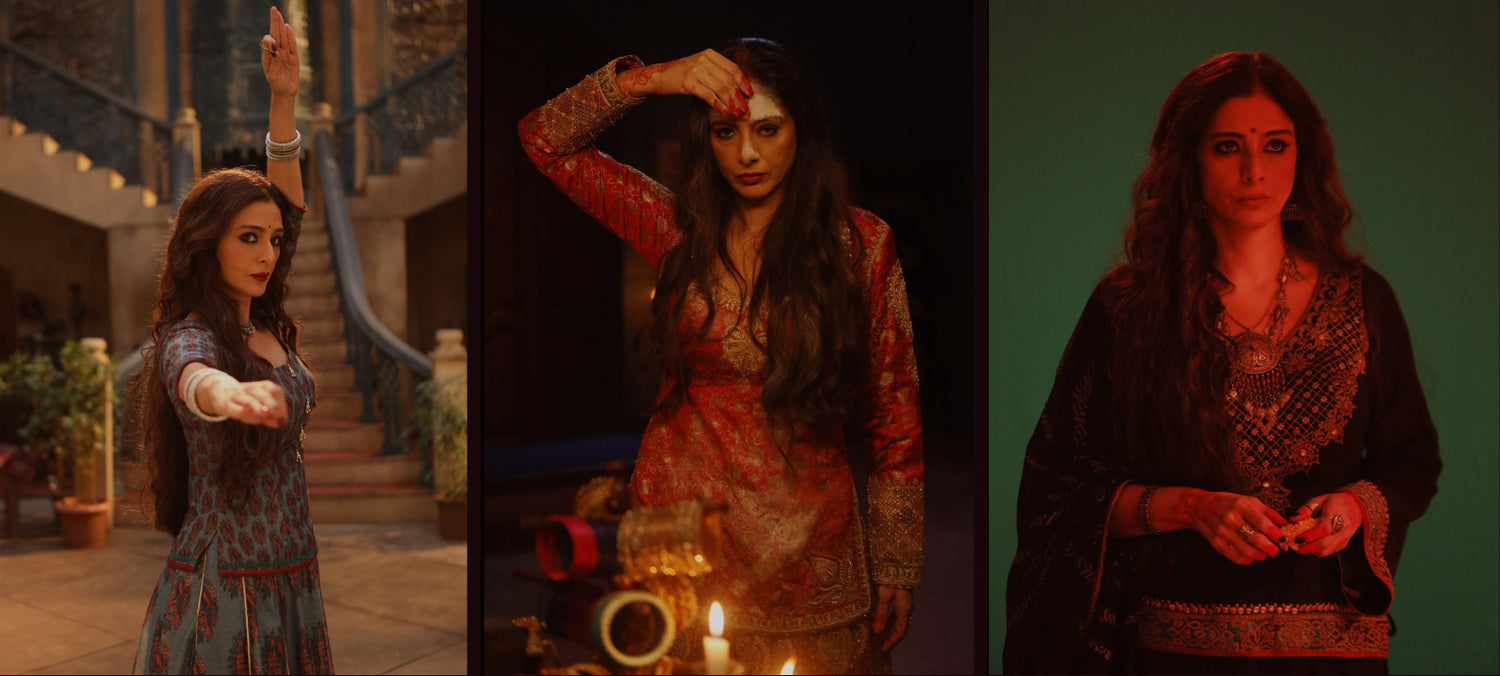 And to see Tabu, bring our costumes and all the hard work that went into them, to life both on set and on celluloid is a memory we shall cherish forever.