AMRIT
&
INDRAJITH
standing in front of the Holy book known as the Guru Granth Sahib during the wedding ceremony Indrajith and I chose to wear custom Rimple and Harpreet.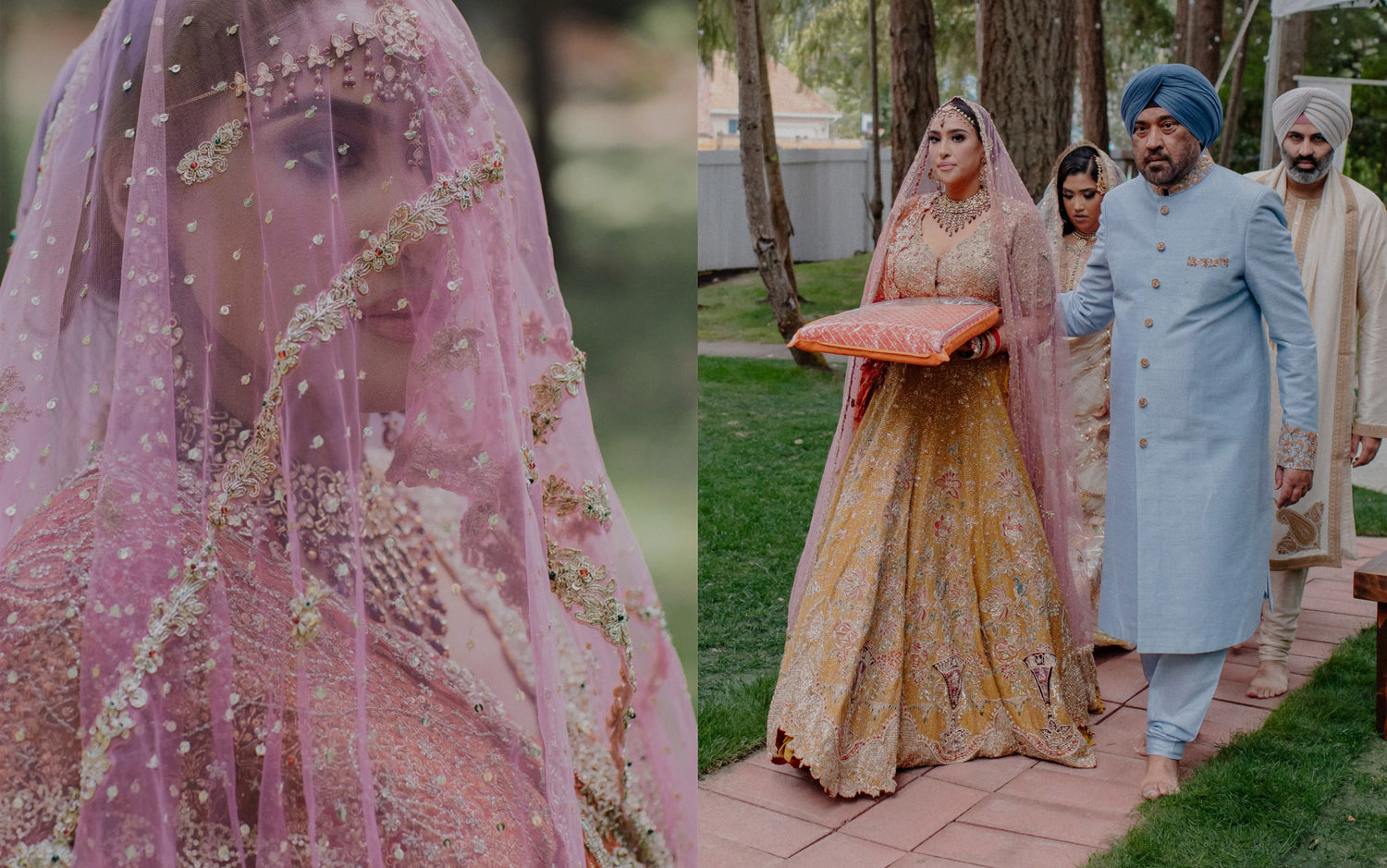 AMRIT SIDHU
My wedding garment featured floral motifs and birds of paradise rendered on the base with pearls and semi-precious stones. I was in such a whirlwind all morning, I didn't even feel my head piece falling. Some shots are just imperfectly perfect!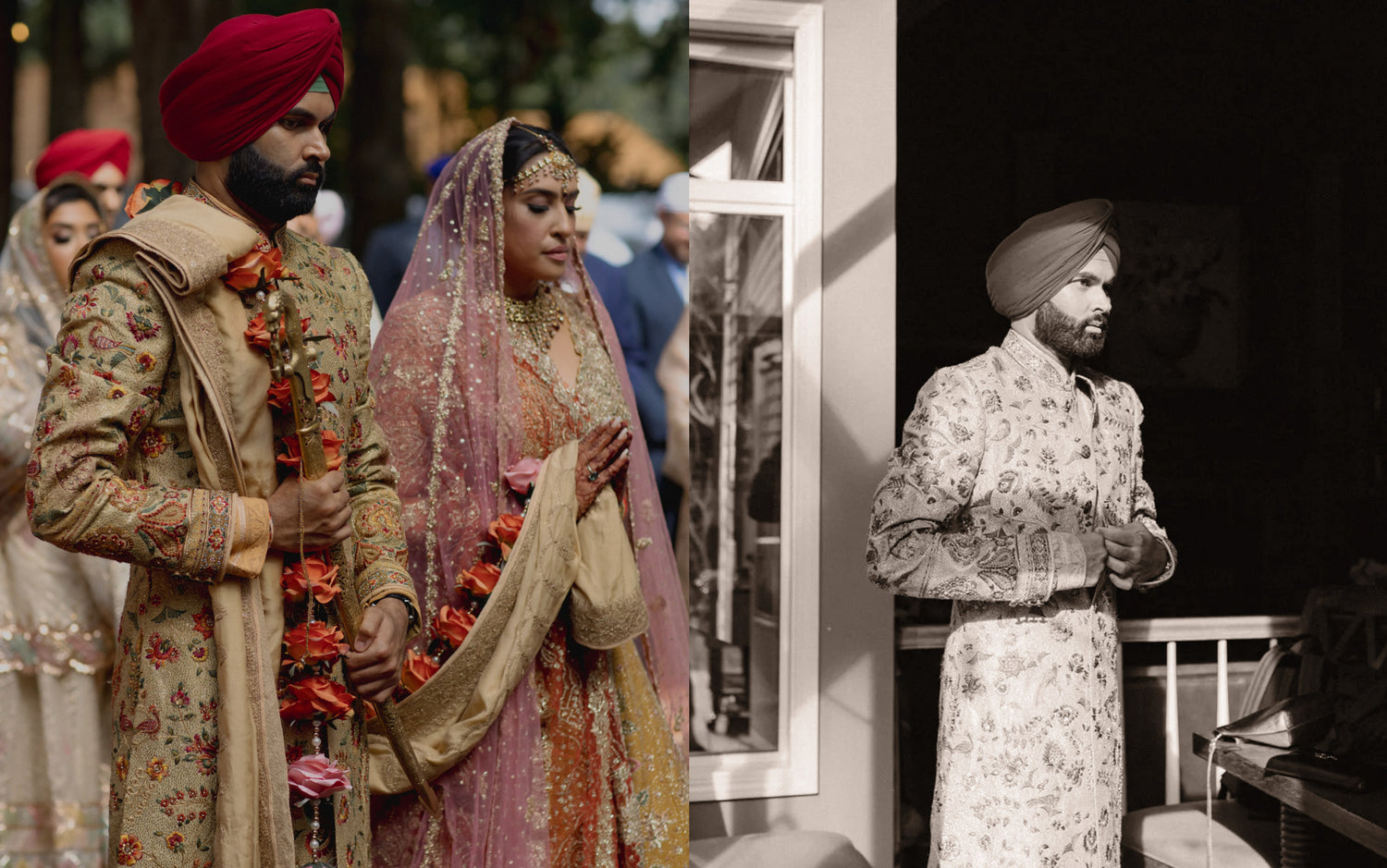 INDRAJITH
Indrajith is wearing a custom ivory gold silk sherwani. The embroidered motif contained silk thread work, sequins, and pearls. The look was completed with a traditional Sikh turban in crimson red, a color symbolizing a new beginning.

Preparing for the day's festivities, Indrajith stands in a custom Rimple and Harpreet sherwani. Indrajith, excited to get married, kicks off the Bharaat procession to my parents' home.
WEDDING DAY
For the wedding day, Mannat wore a stunning RAH creation in pastel pink doused in their signature sequin work on the net.
" For the Sikh wedding ceremony, we wanted to wear traditional Indian garments and pieces by a designer that evokes old-world charm," Amrit explains. "So, it came without question for us to pick Rimple & Harpreet." The designers created a mustard-gold lehenga for Amrit, featuring floral motifs and birds of paradise derived from vintage archival brocade fragments and jamawar shawls (one of the oldest forms of woven art). "
AMRIT SIDHU